Main content starts here, tab to start navigating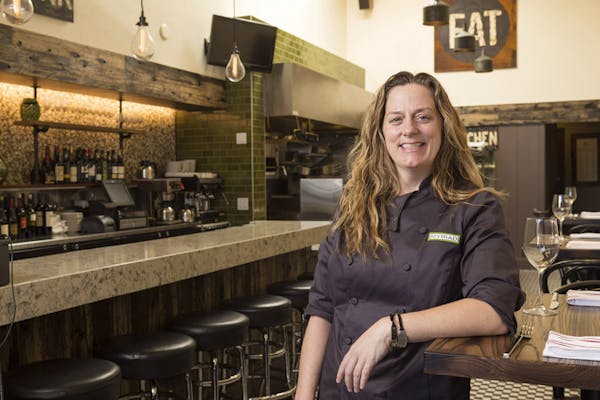 Trish Tracey
Chef/Owner
Trish began cooking at home with her large, close-knit family in New Jersey as the youngest of six. While still a teenager, she discovered a deep love for food and for helping to create a shared, family experience around the dinner table. Those early experiences inspire her today and shape what she creates for guests at Myriad. After working in restaurant kitchens while in high school, she moved on to formal culinary training at Johnson and Wales University. While there she felt she was in heaven, lucky to have figured out her dream and her future; she has never looked back.
Trish came to San Francisco to broaden her skills and expertise, landing her first job, as Sous Chef, at Roti and assuming her first Executive Chef position there after less than a year. Several years later she moved on to open Momo's and lead the kitchen there, learning the ins and outs of high-volume cooking and honing her skills with a wood-burning oven. She next joined the Kimpton Hotels & Restaurants group and continued her exploration of culinary influences from around the world at Helios Global Brasserie in Cupertino. Returning to San Francisco, she extended her culinary palette again by creating tapas and other Spanish fare at Ramblas in the Mission while also running the kitchen at ThirstyBear Brewing Company.
Recently Trish went home to New Jersey, where she spent time with her family and opened Mixx Bistro to critical praise and a warm welcome from the community. Trish once again returned to San Francisco, the city that she loves, to open Myriad, where her mastery of diverse culinary traditions and techniques will join our broad and vibrant, creative and distinctive culinary culture, bringing people together as she has since her own childhood.